---
Commercial Ice Machine Guide
Choosing a commercial ice machine is not as easy as it looks. The size of the machine, ice type, and daily production are just some of the factors to consider. When choosing an ice machine, you also need to factor in the care. Commercial ice machines require preventive maintenance, cleaning, and repairs to keep them performing in top shape. Our commercial ice machine guide is here to help!
Need help choosing a commercial ice machine?
Call us today!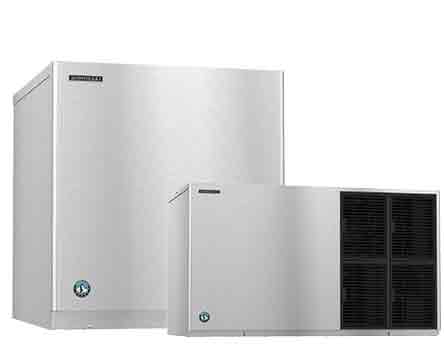 Click a Section Below to Get Started
How Do I Select the Right Type of Ice Cube?
The shape of an ice cube is not just aesthetic. Each ice shape provides a different business need. Choosing the right type of ice can help to elevate your drinks, treat ailments, or even save you money.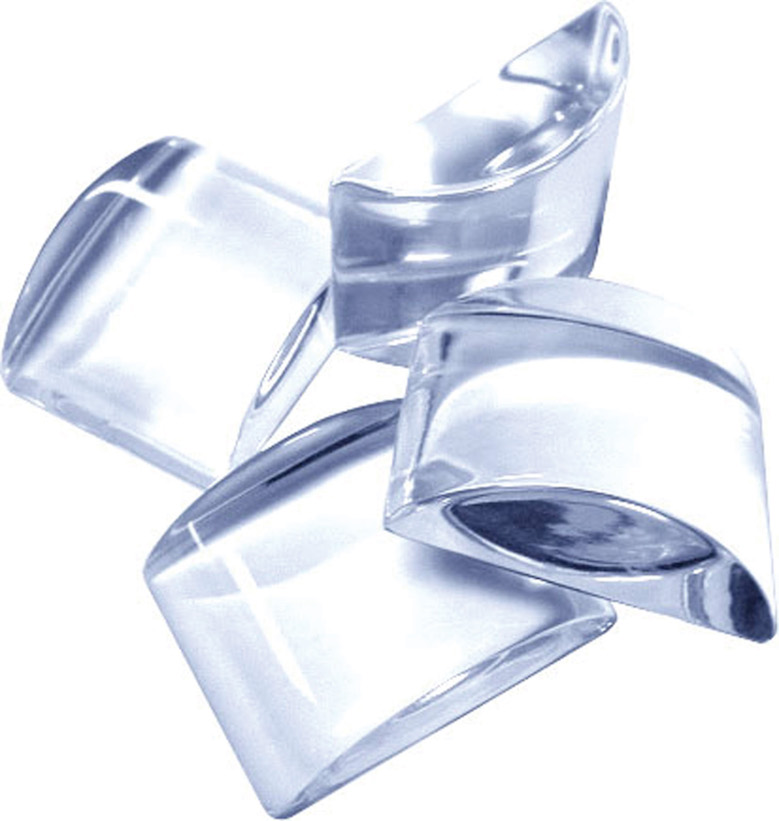 What Size Commercial Ice Machine Do I Need?
The only way to choose the best commercial ice maker is to find out how much ice you need to run your business every day. We've made it easy for you to estimate the amount of ice you'll need with our handy Ice Machine Estimator. To size the correct ice machine and bin for your business, you should follow three criteria.
Daily Ice Usage
How much ice does your business go through in a day? Consider the rate at which you use ice as well. Pay close attention to ice you use for drinks, food prep, beer tubs, or food presentation. Ice makers produce small batches of ice throughout the day, so if you get a 600 lb. machine, it will take 24 hours to reach that amount.
What Type of Ice Machine Condenser Do I Need?
Your ice machine condenser helps to cool refrigerant and emit heat away from the ice machine so it can run smoothly. There are three main types of ice machine condensers.
What Are Ice Machine Installation Requirements?
Make sure your business can accommodate the commercial ice maker you plan to install. There are four main installation requirements: drainage, electricity, water, and space. We've provided a pre-installation checklist that details all the requirements commercial ice machines need to run.
Drainage

Ice melts, and that water needs to go somewhere. A floor drain is a common drainage method, but other machines (like countertop units) may use different drainage methods. Commercial ice machines require an air gap between the ice machine drains and your business's drainage point to meet state health regulations. Make sure to check your local health code for your city's drainage requirements.
Electrical

Ice makers generally run on two voltages, 115v, and 220v. Smaller machines that produce less than 800 lbs. of ice a day generally run on 115v. For large ice makers that produce more than 800 lbs. of ice a day, run on 220v. Different models also have specific amperage needs, as well. You may have to hire an electrician to install the proper outlet for your ice machine.
Water

Ice machines need water to run, and your water line must deliver the proper amount. Without enough water, ice cubes come out small and malformed. Commercial ice machines generally require between 3-5 gallons a minute. You may need a plumber to optimize your water line to deliver that amount prior to installing your commercial ice machine.
Space

Air cooled ice machines (the most common type) need enough space to release that heat into the environment. When commercial ice makers don't have enough space for hot air to move away from the ice machine, it re-enters the unit and overheats the system. Hot air in your ice machine leads to lower ice production and expensive repairs down the line. At least 1 ft of space on all sides (including the ceiling) is suggested, but more is even better.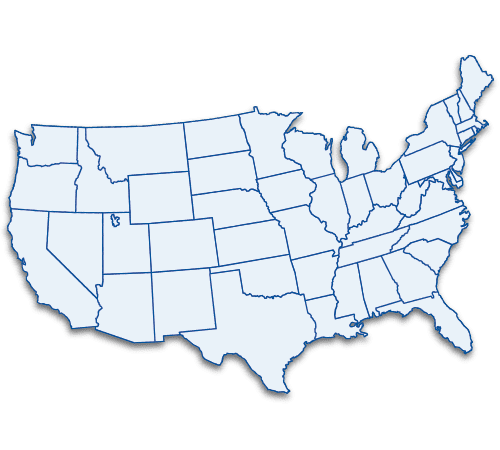 No matter the challenge, we know exactly how to keep your ice machine running smoothly. Our pre-installation checklist shows you what you need to provide to install an ice machine in your business. If you have a challenging environment, give us a call and we'll help you find a solution.
Commercial Ice Maker Water Filters
Ice maker water filters help to trap contaminants, sediment, and mineral deposits that can hinder the effectiveness of your ice machine. Without regular water filter replacements, ice machines breakdown due to several issues. We install water filters on every commercial ice machine we service. There are three main types of ice maker filters we recommend:
Standard Sediment Filters
Sediment filters trap particles that can harm your ice maker while allowing water molecules to pass through unhindered. These are great for all water conditions, but particularly necessary in hard water conditions. Standard water filters need replacement every few months. If filters are used past their replacement date, dirt and sediment can plug up your filter and restrict water flow to your ice machine. This results in smaller, malformed ice cubes.
Phosphate Filters
Phosphate filters are used in addition to a standard sediment filter. These filters prevent minerals from forming into scale by satisfying the ionic binds between calcium and magnesium deposits. Phosphate filters technically treat the water. They won't plug up like standard sediment filters, but they still need replacement every few months before the phosphate in them runs out.
Carbon Filters
Carbon filters also work to trap harmful particles and minerals (like calcium and magnesium) that can enter your ice machine and cause damage. These filters also trap chlorine, which affects the taste and odor of ice. Carbon filters are a popular choice for cubelet and flake ice machine models. Carbon filters also need replacing every few months or else they can clog and reduce water flow to the machine.
Ice Machine Cleaning and Sanitization
Ice machine cleaning and sanitizing are necessary to prevent mold and slime growth in your ice maker. A professional ice machine cleaning can also remove scale from vital ice machine parts. Mold and slime can lead to a damaging health violation, while scale buildup can damage your ice maker, requiring expensive repairs.
Regular Cleanings

Commercial ice machines should receive professional cleaning at least every six months. Technicians make sure to disinfect and sanitize individual components within your machine. If your ice machine is in a challenging environment, like a bakery and brewery, you'll likely require more cleanings.

Mold and Slime

Mold and slime feed off particles in the air that enter your commercial ice maker. They congregate in moist, dark areas in your ice machine and bin. Health inspectors look for excessive mold and slime growth during inspections.

Don't Forget About Ice Bin Cleaning

Your ice bin is one of the most popular places for mold, slime, and scale to form. Its dark, wet, and open to the environment when many employees scoop ice. Cleaning your ice bin is just as important as cleaning the machine itself.
Factors That Could Influence Your Ice Production
There are a few factors that can affect your ice production. These factors can overwork your ice machine, which will eventually lead to expensive repairs if they are left unchecked. Here are the factors you should look out for:
Air Temperatures

The temperature around your ice machine is important to maintain when operating an air cooled model. Air cooled ice machines operate best in 70-degree air temperatures. As the temperature rises, ice machines must work harder to freeze a batch of ice. A temperature-controlled room is the best way to manage the surrounding temperature.
Ventilation

Another must-have for air cooled ice machines. Ice machines need plenty of space to emit hot air into the surrounding environment. If not, the air will reenter the ice machine, overheating the unit.
Water Temperatures

Essential for all ice machine types. Hot water simply takes longer to freeze than cooler water, which overworks the machine lowering your ice production. Water temperatures should stay around 50 degrees Fahrenheit.
Water Condition

Water harbors all manner of contaminants that can damage your ice machine. Water with high-mineral content leads to scale, which blocks water filters and clings to vital ice machine components.
Cleanliness

A dirty ice machine is less effective than a clean one. Dirt and grime can block water flow and insulate components so they can't release heat. Both instances lead to less ice production or smaller ice cubes. It's important to get a professional ice machine cleaning at least twice a year.
How Much Does Commercial Ice Machine Service Cost?
Commercial ice machines require preventive maintenance, professional cleaning, and water filter replacements. Neglecting these service needs will result in problems in the future - which will require expensive repairs to fix. Here are some of the costs associated with proper ice machine care:
Maintenance
Ice machine preventive maintenance costs around $300 per visit.
Hoshizaki recommends two maintenance visits per year for their ice machines. During a preventive maintenance visit, technicians will work to optimize the machine and clean the machine inside and out. Preventive maintenance also alerts owners to potential problems that can lead to machine breakdowns and expensive repairs.
Water Filters
Water filtration is necessary to reduce the amount of dirt, minerals, and sediment that enter your ice maker. An ice machine water filter prices range between $15-$100 depending on the brand. They need regular replacement twice a year. When water filters clog, they can lead to smaller, malformed ice cubes. If you have an ice machine installed in a challenging environment, you might require additional water filtration in addition to a standard sediment filter.
Breakdowns
Depending on the problem, ice machine repairs can cost anywhere between a few hundred dollars to a few thousands. Here are some examples of some common ice machine repairs and their estimated costs:
Hot Gas Valve Replacement - $600
Expansion Valve - $600
Compressor Repair - $1500
Evaporator Repair - $2500
---
Our All-Inclusive Commercial Ice Maker Program is the Way To Go
Our commercial ice equipment program is more than just an ice machine lease. We include maintenance, cleaning, and repairs into one low monthly payment. We know that ice machine issues happen at any time of day and that's why we include 24-hour customer support. No need to keep track of your next ice machine service or cleaning. We do it for you! We'll call you when your machine is due for its next service! We'll even supply your backup ice if your machine is down for repairs.
Our job is to make sure your ice production stays at the manufacturer's specifications – whether that's today or 10 years from now. With an Ice Makers by the Month subscription, you don't even have to think about your ice machine, just the benefit of a guaranteed supply of ice.
Our team of Ice Machine Experts is ready to help you size the perfect commercial ice machine for your business. We have experience providing ice machines for virtually every industry.