Subscription Ice Machine Price
Our team is available to help you get started today.
You can give us a call or request a quote online.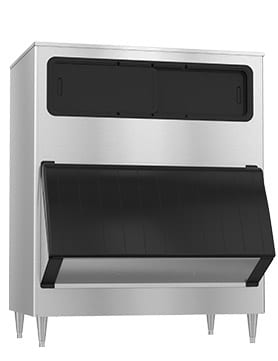 ---
Guaranteed Ice in Your Bin. One Low Monthly Fee.
An Ice Makers by the Month subscription includes the best ice equipment from Hoshizaki at an affordable price. Our low, monthly cost includes the ice machine's price along with service, maintenance, and cleaning. Parts and repairs have 100% lifetime warranty. Our subscriptions have everything you need to ensure your customers have a dependable source of ice at a price that can't be beat!
Below you'll find the ice machine price for various models within our one-of-a-kind subscription program: 
---
Ice Machines and Storage
Specialty Cubers
Hotel Dispensers
Ice and Water Dispensers
Options

$189

Options

N/A

N/A

N/A
Options

$255

Options

N/A

N/A

Options
Options

$295

Options

$349

Options

Options
Options

$375

Options

N/A

N/A

B-900PF
Options

$245

Options

N/A

N/A

N/A
F-801-C

$269

Options

N/A

N/A

Options
300 - 400 lb
Hotel Dispenser
Options

$235

Options

N/A

N/A

Options
400 - 500 lb
Hotel Dispenser
Options

$289

DB-200H

N/A

N/A

SPA-310
300 - 400 lb
Ice/Water Cube
Options

$245

DM-200B

N/A

N/A

SD-200 + $25
400 - 500 lb
Ice/Water Cube
Options

$299

DM-200B

N/A

N/A

SD-200 + $25
100 - 200 lb
Ice/Water Cubelet
DCM-300

$249

N/A

N/A

N/A

SD-500 + $25
300 - 400 lb
Ice/Water Cubelet
FD-650-C

$325

DM-4420

N/A

N/A

ED-3472 + $30
*Price does not include sales tax. Setup fee is a one-time cost calculated as 2x monthly equipment price. Prices slightly higher in the New York Metropolitan Area. Call 866-553-7708 to learn more.
We Service Your Ice Machine – While You Focus on Business
Ice machines require cleaning and maintenance – if you want them to keep running efficiently. We cover everything your ice machine needs in our low, monthly payment!
If you want your ice machine to continue running in peak condition, preventive maintenance is a must-have! We include 2 maintenance visits a year in our standard subscription plan.
A clean ice machine runs better, produces more ice, and protects customers from accidental contamination. We deep clean the ice maker inside and out during every maintenance visit.
We offer a 100% lifetime guarantee on parts and labor. If your ice machine encounters a problem due to machine-related issues, we cover the price of the repair.
One Size Doesn't Fit All
Every business is different, and we have experience servicing all types! Our expert staff will determine how much ice your business needs and the type of ice you prefer, eliminating any guesswork. We help you pick a plan that provides you with the most ice at the lowest cost.
---
Top-of-the-Line Equipment

We offer the top ice machines from Hoshizaki along with additional ice bins, dispensers, and stands. Whatever your ice needs, we have a Hoshizaki ice machine for you!
Preventive Maintenance and Repair

Our subscriptions include biannual preventive maintenance to keep ice machines running at 100 percent. That includes routine cleanings, sanitizing, and two standard water filter replacements. All service, including parts and labor, is 100% guaranteed for life. We even cover the cost of your Breakdown Ice if your machine is down for repair.*
*If machine failure is due to environmental conditions, the subscriber is responsible for the cost of repairs (parts and labor)
and any packaged ice provided by Easy Ice.
Call 866-553-7708 for more details.
Quality Hoshizaki Ice Makers – No Capital Upfront
Let one of our expert Sales Associates
find the right ice machine price for you.