Ice Machine Subscription Agreement
Our team is available to help you get started today.
You can give us a call or request a quote online.
---
Our Ice Maker Subscription – Made Crystal Clear
Our Ice Makers by the Month program makes it simple to provide ice to customers and employees.. Our Subscription Agreement should be simple too, which is why we've included it below.
Our Subscription Agreement identifies the following:
Contract terms.
The services we perform.
Your obligations for taking care of the ice cube maker and bin.
What circumstances would cause us to charge additional fees.
How to terminate your subscription.
What happens when you miss payments.
---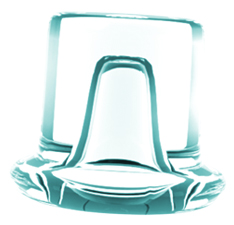 Contract Terms

Our line of Hoshizaki ice maker subscriptions offer great options to fit any business need, and every contract is unique. If you have any questions regarding your contract, including start dates, types of equipment, setup, or your monthly fees, give us a call at 866-553-7708. We'll be happy to go over it with you.

Our Responsibilities

We deal with the responsibilities of maintaining your Hoshizaki ice machine, so you don't have to. Our standard program includes:

2 full cleaning, sanitizing, and preventive maintenance visits per year.
Our expert technicians perform all ice machine repairs. We do not allow customers to perform repairs on the equipment. We cover 99% of the repairs under the subscription. We've explained the exceptions to our coverage in sections 3 and 4.
Breakdown Ice is included if your ice machine breaks down under normal conditions. We will have ice delivered to you whenever possible. If we can't get out to you (due to timing, geographical, or quantity issues) we will credit your account for any ice you purchase. The only time we will not provide Breakdown Ice is if the malfunction is caused by failure to meet any of the responsibilities below.

Your Responsibilities

We want to ensure our machines provide a reliable supply of ice - and maintaining a safe environment for our equipment is the first step. As a result, we ask you to provide the following:

Ideal Airflow and Temperature—Please make sure our ice machines are kept in a room with proper ventilation and an air temperature of 45-95 degrees Fahrenheit. If an ice cube maker overheats or freezes up because of temperature, you are responsible for Breakdown Ice costs.
Proper Water Supply—Make sure to provide a reliable supply of water to a valve within 6' of the ice machine. This means water must remain at an acceptable temperature and flow rate. Hot water or low water flow can cause the ice machine to fail. Should it fail due to any of these water issues, you are responsible for service and the cost of Breakdown Ice.
Adequate Electrical Connection—Commercial ice machines require a sufficient amount of electricity to run. In the event of the electrical interruption, you are responsible for the cost of Breakdown Ice. We recommend providing a separate electrical circuit for ice machines.
Acceptable Drainage—Please provide an accessible floor drain or other drainage setup for the ice machine.
Treat Our Equipment Responsibly—We ask that you don't bang up the ice machine or stack items on top of it. Clean the exterior of the ice machine according to the cleaning schedule provided. Customers are responsible for ice machine repairs if they directly cause damage to the equipment.

Please see our page on What's Not Included for more information about customer responsibilities.

Additional Charges

The following scenarios can result in additional charges, where the customer is billed for the technician's visit to their location:

The cause was not an issue with the machine
False Alarm – the ice machine is working fine, but can't keep up with a customer's ice usage
Damage caused by the customer

Cancelling Your Ice Makers by the Month Subscription

We have a no-hassle cancellation policy for subscriptions without a contracted time commitment. Just give us a 30-day notice and we will schedule a time to pick up the machine. If you are unable to give us the full 30 days, you are still financially responsible for a 30-day notice.

Failure to Pay

This is our least favorite clause, but occasionally we do have to reclaim our equipment from customers who fail to make their payments. Customers who miss a payment will be assessed a late payment fee. We will attempt to establish a new method of payment if a customer misses a second payment. Ice Makers by the Month reserves the right to reclaim our ice maker from customers who demonstrate an unreliable payment history.
Long-term Ice. Predictable Costs.
Keeping up with maintenance and cleaning
can be a hassle - but it doesn't have to be.
Let us take care of your ice machine for you!