Our team is available to help you get started today.
You can give us a call or request a quote online.
---
What are the Requirements for an Ice Machine Subscription?
Ice machines require proper service and maintenance to stay in peak performance. Our ice maker subscription is one-of-a-kind, keeping units efficient and extending their overall lifespan. While we aim to be as flexible as possible, we do ask that potential customers meet a few requirements:
Long-term need for ice
Expectation to stay in business with a reliable track record
Able to provide proper operating conditions to ensure machine performance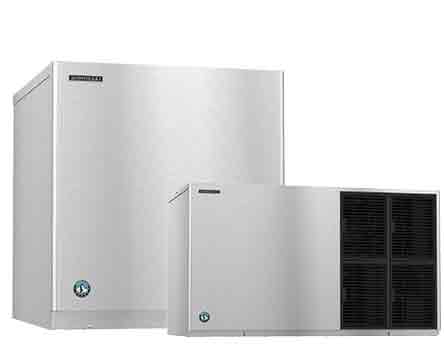 Below is a deeper explanation of our requirements:
You Need Ice Regularly

We designed our subscription model to be an affordable solution for year-round ice needs. It's not meant to address the ice needs for party events or conventions.
You Have a Reliable Business History

Ice machine installation, moving, and recovery is expensive, which is why we structure our subscriptions to cover long-term ice needs. Due to these high costs, we are unable to enter an agreement with a customer who plans on closing their business soon.

We also ask that business owners demonstrate a reliable business history before entering into our standard no-term contracts. While we will work to find the most flexible solution, new businesses may be asked to sign term contract.
You Have a Proper Operating Environment

Ice machines require care and the right conditions to work efficiently. Locations without temperature control or adequate ventilation can cause machine damages over time. Since our aim is to provide a reliable supply of ice to all our customers, we ask that they provide a clean environment and proper access, so we can provide the very best service.
Certain environments can cause significant damage to equipment.
These types of places include:
Hot kitchens
Enclosed basements
Factories without temperature control
Outdoor patios
Areas with limited ventilation like closets or cubbies
Prior to installation, we will work to find solutions for customers with challenging environments.
For more information on operating conditions, please visit our Pre-installation checklist.
No Capital. No Hassle. Just Ice.

Sound like the perfect fit?
Let Let Ice Makers by the Month take care of your ice needs.